Klinger making history
A success story based on innovation, reliability and dedication to quality.
KLINGER is the world's top supplier of fluid sealing materials and fluid control products. It covers the fields of sealing gaskets, seals, valves and level gauges. There are 4 brands for more than 100 years and has many product patents. Its sales and service network has reached almost all countries in the world.
In 1886, special high temperature and high pressure glass was manufactured and patented.
In 1889, we began to manufacture metal sealing products under harsh working conditions. Now we are the design and supplier of sealing system for many famous valve/compressor/pump brands.
In 1890, we introduced the earliest glass level gauge and magnetic flip gauge, and won the gold medal in the Paris world expo in 1900.
In 1893, the earliest asbestos-free multilayer pressed gaskets were developed, and later various special gaskets were developed. Until now, it has been the global technology leader in this industry.
In 1895, the earliest medium-low temperature cryogenic butterfly valve was manufactured in Norway. Currently, we have the largest market share in the global LNG marine industry.
In 1921, we use patented valve sealing technology, the earliest plunger valve was developed to replace the bellows globe valve. It can meet the standard of zero internal/external leakage at high temperature.
In 1957, we introduced the patented high temperature non-metallic zero leakage ball valve. Unique sealing system enables it to maintain low torque and zero leakage under high temperature and medium pressure. At present, it is the designated supporting manufacturer of many world famous device manufacturers and process packs.
In 1993, we started to provide the metal hard seal ball valve to the famous chemical enterprise led by BASF, which can achieve the real zero leakage. In practical use, can switch after 100,000 times, still meet the most stringent VDI2440 leakage standards.
In 1990s, KLINGER group start business in china.
In 2005, Factories of some KLINGER famous sub-brand start to set-up local offices include KLINGER AUS Shanghai (sheet material and gaskets), KLINGER Schoeneberg Shanghai (valves), and KLINGER KEMPCHEN Shanghai (Special gaskets).
In 2013, after integrating all KLINGER Group companies in China, as the only domestic trade and service center, KLINGER Shanghai Ltd. was established. Take over KLINGER Asia Ltd. in Hong Kong.
In 2014, in order to better serve the domestic business, a manufacturing and maintenance base was established – KLINGER Fluid Sealing Enterprise Shanghai Ltd.
In 2020, KLINGER Shanghai Ltd. will be absorption merged into KLINGER Fluid Sealing Enterprise Shanghai Ltd. In China, we have two legal entities of KLINGER Fluid Sealing Enterprise Shanghai Ltd. and KLINGER Asia Ltd.

1886 – 1928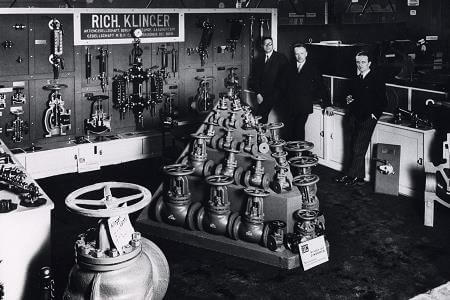 In the year 1886 Richard Klinger opens up a small workshop in Vienna.
A mere four years later he invents the reflex level gauge.
In 1893 the plant in Gumpoldskirchen is put into operation.
Creation of the Klingerit®, the revolutionary calendared compressed fiber gasket material.
1928 – 1957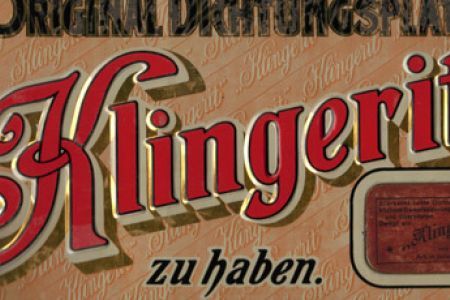 Karl Klinger takes over the business.
Klingerit®, an oil-resistant jointing material with wire mesh, is developed for head gaskets in combustion engines.
The connection to the automotive industry opens up a new market segment - the production of brake pads.
1957 – 1984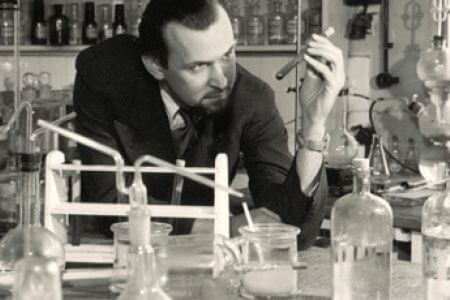 Hubert Klinger-Lohr becomes the new managing director of the Group.
Expansion of manufacturing sites and build-up of a European distribution network with 24/7 service.
Development of PTFE sealing materials and introduction of KLINGERsil®, the world's first asbestos-free jointing material.
Production of large industrial-scale ball valves - KLINGER Ballostar®.
1984 – 2012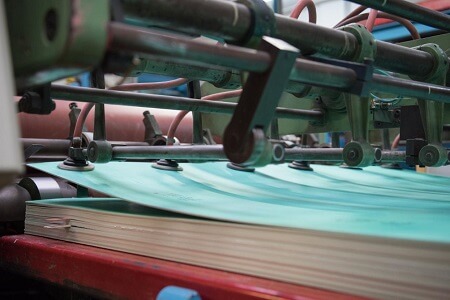 Merger of the automotive segment with the German market leader Elring.
Opening of a new, modern production plant for large-scale ball valves as an expansion of the R&D unit in Gumpoldskirchen.
Introduction of a revolutionary high-temperature sealing material, KLINGER®Quantum.
Opening of new subsidiaries in Russia, Thailand and China.
2012 - 2015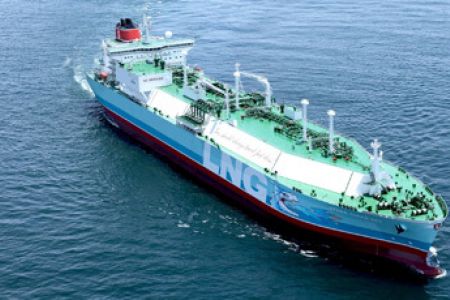 Group management under Heinz Scharl, Peter Müller and Christoph Klinger-Lohr.
Strategic acquisitions in target segments. Focus on services and organic growth outside of Europe.
Initialization of Group Innovation and Talent Management programs.
2015 - now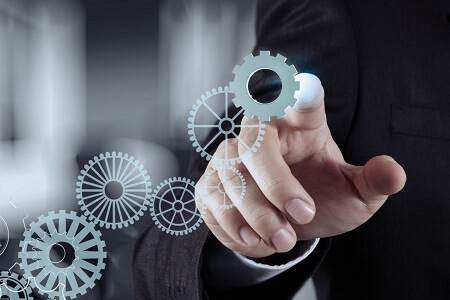 Group management with new Executive Board Member Daniel Schibli.
Execution and further expansion of the global digitalization strategy.
Strengthening of overarching production and sales networks.